New Release: Return to Shark Caye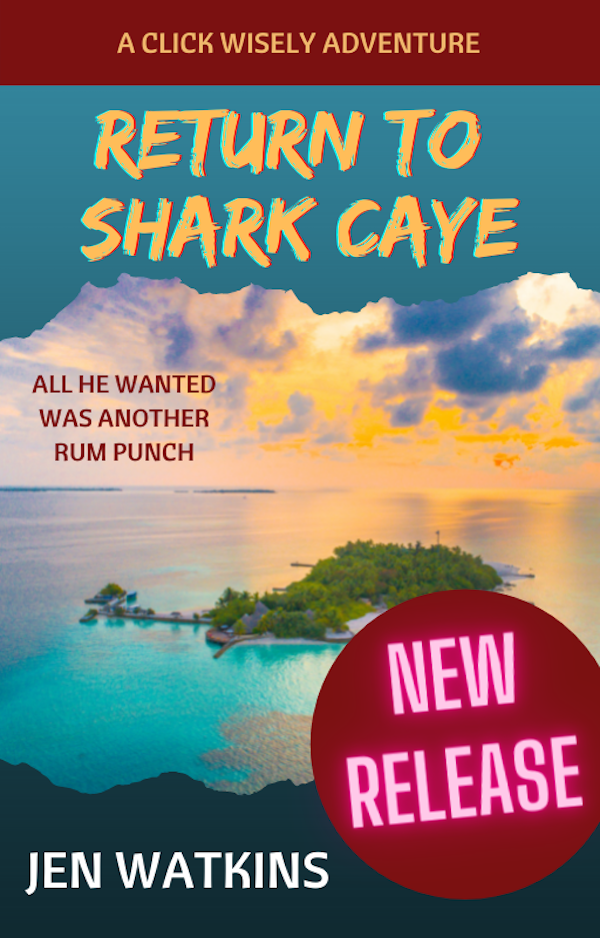 Tropical islands, a shipwreck, a long-lost treasure, and lots of rum punches: your escapist summer read is here. And it's a retro story style in a modern interactive ebook.
Your waiter arrives, bringing a note along with your next rum punch. You read the first line: "I urgently require your assistance." You smile assuming the rest will be a plea from a lonely vacationing housewife for a field trip she will not be putting in her scrapbook. That is the kind of note the young Eagle Tempestro would receive. But this note does not go on to mention assignations, longing, or loins. This note mentions a mission.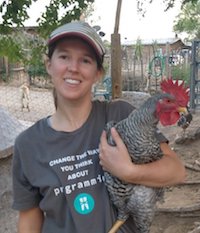 The author, Jen Watkins, was inspired by her vacation spent sailing, SCUBA diving, caving, and getting rug burn on the El Diablo waterslide with her sister in Ambergris Caye, Belize.
For some more tropical flavor, check out Jen's author inspiration Pinterest board.
---
Return to Shark Caye by Jen Watkins
It's time for this washed-up adventurer to revive his pluck.

Your name is Eagle Tempestro. You're an adventure-loving ex-pat cooling your jets on a Belizean beach. You receive a note with a mission to return to the site of your greatest failure. What do you do?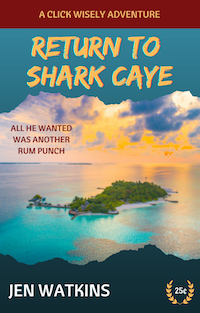 Interactive Novella
92 pages
ebook
August 2020
When you buy this book for $1.99, the author earns $.70.
Remember to leave a review. That is the best way to help a book find its readers.