6 Choose Your Own Adventure Books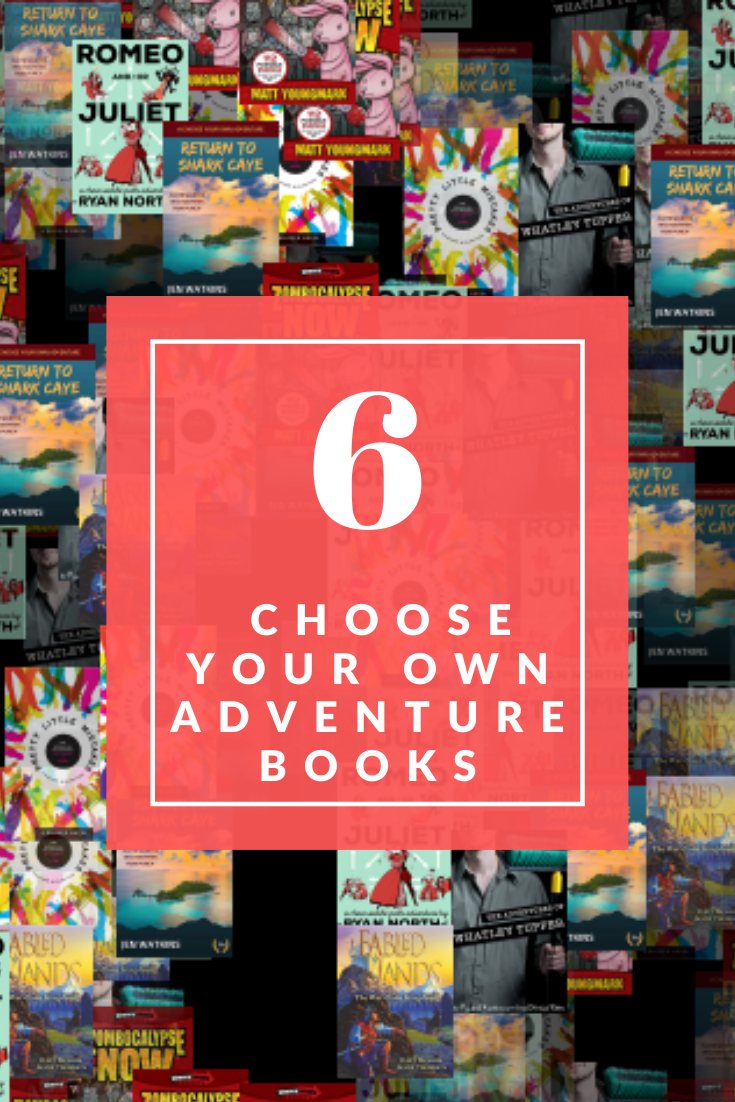 Have you been watching Netflix's new video game documentary series High Score and reminiscing about the entertainment of your youth? Remember Choose Your Own Adventure? The thrill of the second-person point of view where you are the hero. The fun of skipping sequential page-turning to hop around the book. The power to decide the fate of the protagonist.
If you want to walk down literature's memory lane, try a modern-take on your childhood Choose Your Own Adventure book. This is a collection of recent CYOA books intended for adults including our latest title Return to Shark Caye by adventurer Jen Watkins.
Romeo and/or Juliet by Ryan North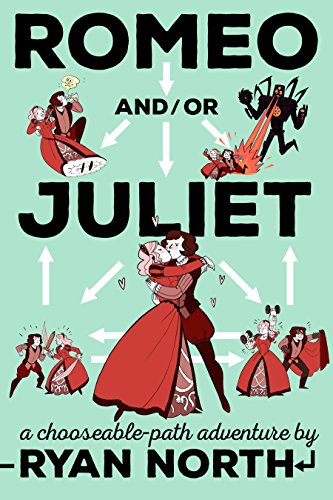 From the blurb:
Romeo loves Juliet. Or Rosaline. And Juliet loves Romeo. Or Viola. Or Orlando. It's Shakespeare as you've never played him before.

In this choose-your-own-path version of Romeo and Juliet, you choose where the story goes every time you read!
---
Pretty Little Mistakes: A Do-Over Novel by Heather McElhatton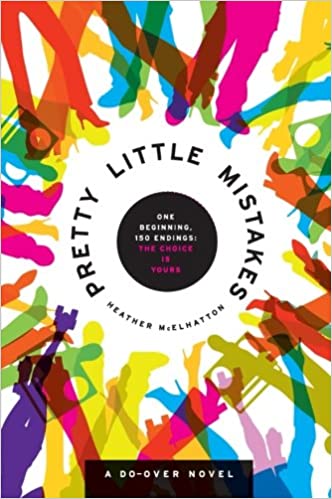 From the blurb:
There are hundreds of lives sown inside Pretty Little Mistakes, Heather McElhatton's singularly spectacular, breathtakingly unique novel that has more than 150 possible endings. You may end up in an opulent mansion or homeless down by the river; happily married with your own corporation or alone and pecked to death by ducks in London; a Zen master in Japan or morbidly obese in a trailer park.
---
Fabled Lands: The War-Torn Kingdom by Dave Morris and Jamie Thomson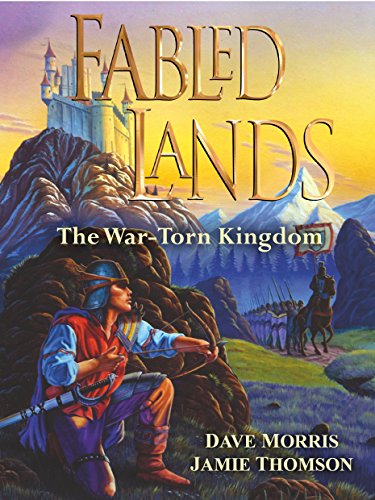 From the blurb:
Set out on a journey of fabulous adventure in lands beyond the limit of your imagination. Use swordplay or sorcery, bribery or skulduggery, piety or raw survival skills to survive the dangers of the wilds and the threats that lurk in the city backstreets. Be any character you want to be. Choose whatever goals you like. Be a hero or a villain or anything in between. In FABLED LANDS, the world's first open world gamebook saga, your destiny is in your own hands.
---
The Adventures of Whatley Tupper by Rudolf Kerkhoven and Daniel Pitts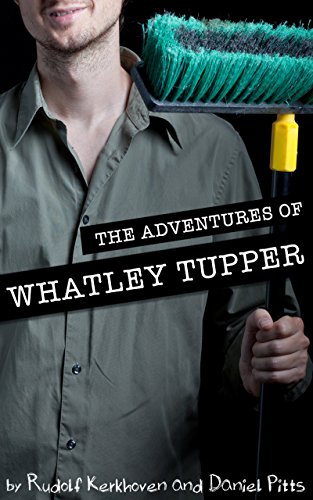 From the blurb:
Whatley Tupper is an A-grade janitor at a B-grade university about to become entwined in C-grade fiction!
---
Zombocalypse Now by Matt Youngmark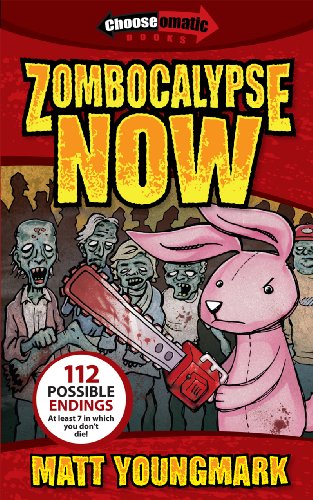 From the blurb:
You're a stuffed bunny and it's the end of the world.

Zombocalypse Now is a comedy/horror ­reimagining of the choose-your-own-ending books you grew up with. You'll be confronted with undead hordes, ­internet ­dating, improper police procedure, and the very real ­danger that you'll lose your grip on reality and wind up stark raving mad.
---
Return to Shark Caye by Jen Watkins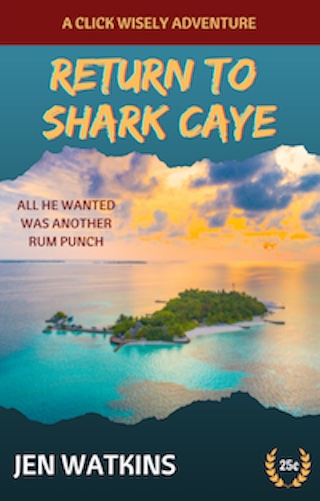 From the blurb:
It's time for this washed-up adventurer to revive his pluck

Your name is Eagle Tempestro. You're an adventure-loving ex-pat cooling your jets on a Belizean beach. You receive a note with a mission to return to the site of your greatest failure. What do you do?
Disclosure of Material Connection: Some of the links in the page above are "affiliate links." This means if you click on the link and purchase an item, Etheridge Press will receive an affiliate commission. We disclose this in accordance with the Federal Trade Commission's 16 CFR, Part 255: "Guides Concerning the Use of Endorsements and Testimonials in Advertising."