How to Read the Zodiac Rising Series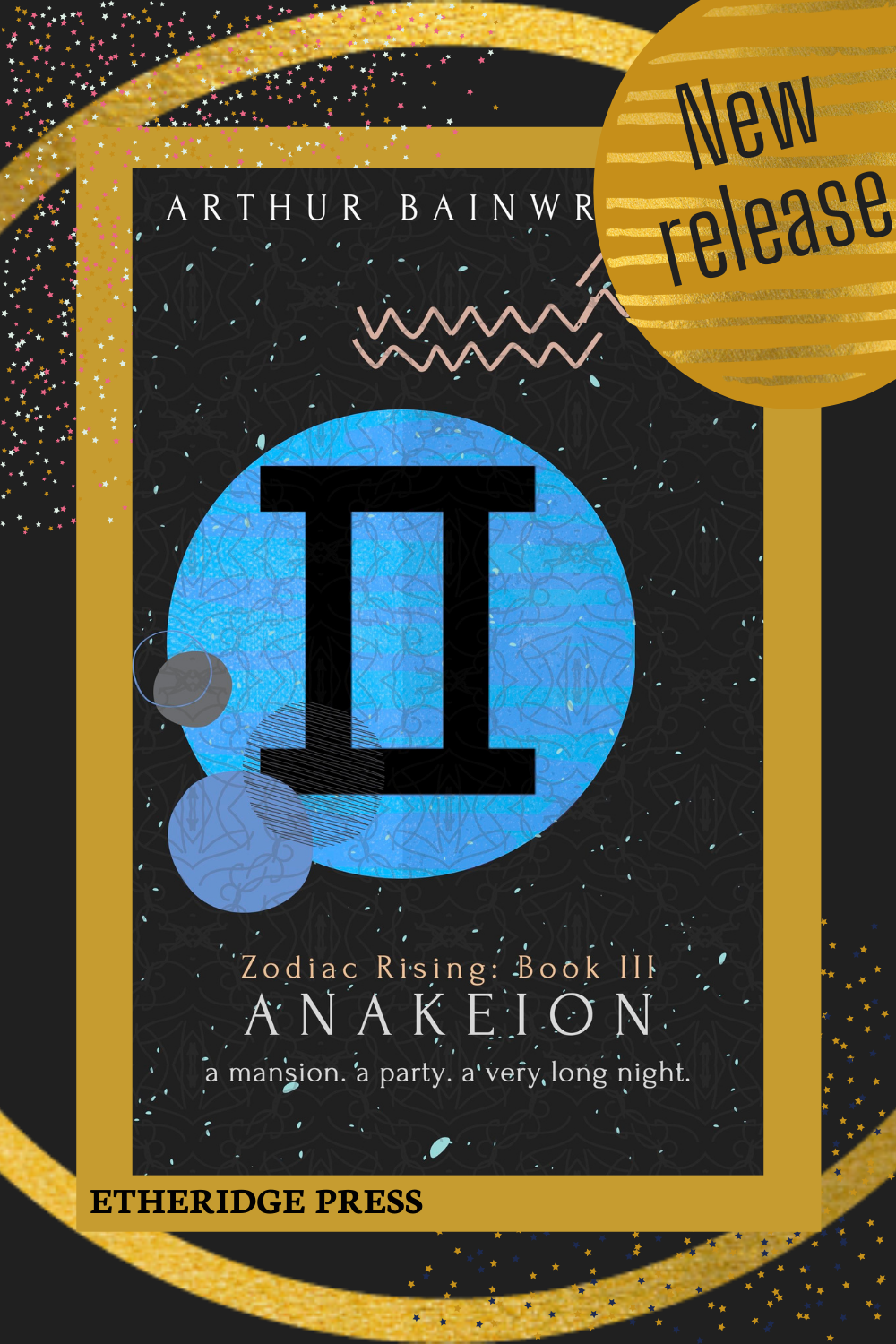 The occult thriller Anakeion, the third book of the serial novella Zodiac Rising, releases today! The third installment follows hapless Saul Davis to a forbidden party at the mysterious Stamp Estate.
If you're looking for a page-turning thriller with snappy dialogue and a sense of humor, you'll find it in the Zodiac Rising series. But if you're looking for modern retelling of classical myths with clues, winks, and nods to the careful reader, you'll also find that in the Zodiac Rising series.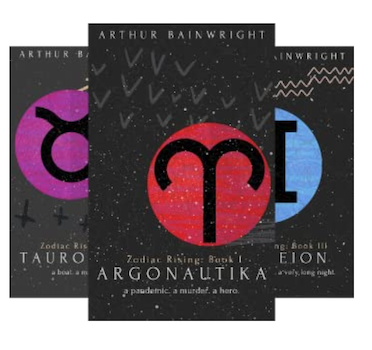 Argonautika (Aries) An Argonautika is a story about the Argonaut Jason and the ram with the Golden Fleece.
Tauromachy (Taurus) Tauromachy is the art of bull-fighting and this story retells Gilgamesh and his fight with the Bull of Heaven.
Anakeion (Gemini) Anakeion is a temple dedicated to the twins Castor and Pollux and this story retells how they lost their ship-launching sister Helen. The story also recounts Edgar Allan Poe's Masque of the Red Death.
If you're like me, you'll read these stories with one eye on Wikipedia so that you won't miss a single reference. Every time I reread these stories I find another clever wink to the classics. I end up feeling more the detective than Saul.
---
Anakeion by Arthur Bainwright
A disgraced hero, a mysterious mansion, a dangerous invitation.

It's June 2020 and fake psychic Saul Davis and his ex-wife Astrid have been invited to a soiree. The party is at the Stamp Estate, a secretive family compound where it is rumored the wealthy used to meet to perform occult ceremonies. It is not every day an ex-felon rubs elbows with the jet set. But the party is not what it seems and Saul was not invited because of his scintillating conversational skills. Will Saul leave in time or will the pleasures of the party seduce him?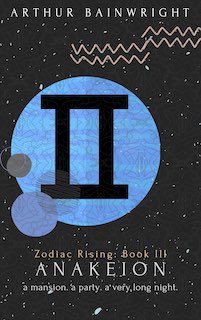 Novella
132 pages
ebook
July 2021
Arthur Bainwright
When you buy this book for $2.99, the author earns about $2.06 depending on the retailer.
Remember to leave a review. That is the best way to help a book find its readers.